When science meets nature
We accumulate our experience to become professionals in our field. This is our passion, work and way of life!
We Are Canna
We Are Canna is a company based in the Netherlands, a country where cannabis is not demonized.
The goal of We Are Canna is to share knowledge and scientific evidence about the beneficial properties of cannabis. We provide individual advice on the assortment and use of our products. To achieve high standards of quality and safety for cannabis products, to encourage the development of research and studies as well as the formation of a positive opinion and the conscious and targeted use of cannabis products, we must have like-minded partners who help to achieve all those goals.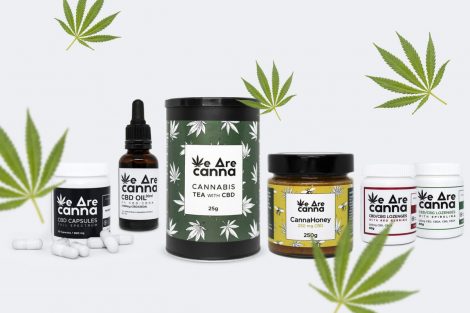 High-Quality Products
Our products are made from EU-authorized hemp up to 0.05% THC.
All information on our site is validated by independent research and the experience of the users. Our Cannabis with CBD products of various compositions and shapes will meet everyone's needs.
Cannabinoids can be an effective treatment for:
Epilepsy
Seizures
Anorexia
Cancer
Depression
Stress
Insomnia
Nausea
Chronic Pain
Anxiety
Glaucoma
Fibromyalgia
Migraines
Neuropathy
Arthritis
.. and more.